Incentive Alliance will deliver better results in your next campaign. Whether you are looking to drive donations or encourage greater participation, Incentive Alliance can help you meet your campaign goals in a more effective and cost efficient manner.
How Do We Do It?
Incentive Alliance works with local retailers interested in attracting customers from your target database. Combining the amounts you are willing to spend to acquire a new donor, and the local retailers are willing to spend to secure a purchasing customer, Incentive Alliance will craft a marketplace of available rewards.
Knowing the location of your target donor, Incentive Alliance will display a variety of rewards from retailers in their area. By presenting an array of potential rewards – and capitalizing on the growing consumer preference for local retail – Incentive Alliance provides greater potential that a donor will discover a reward that incents action.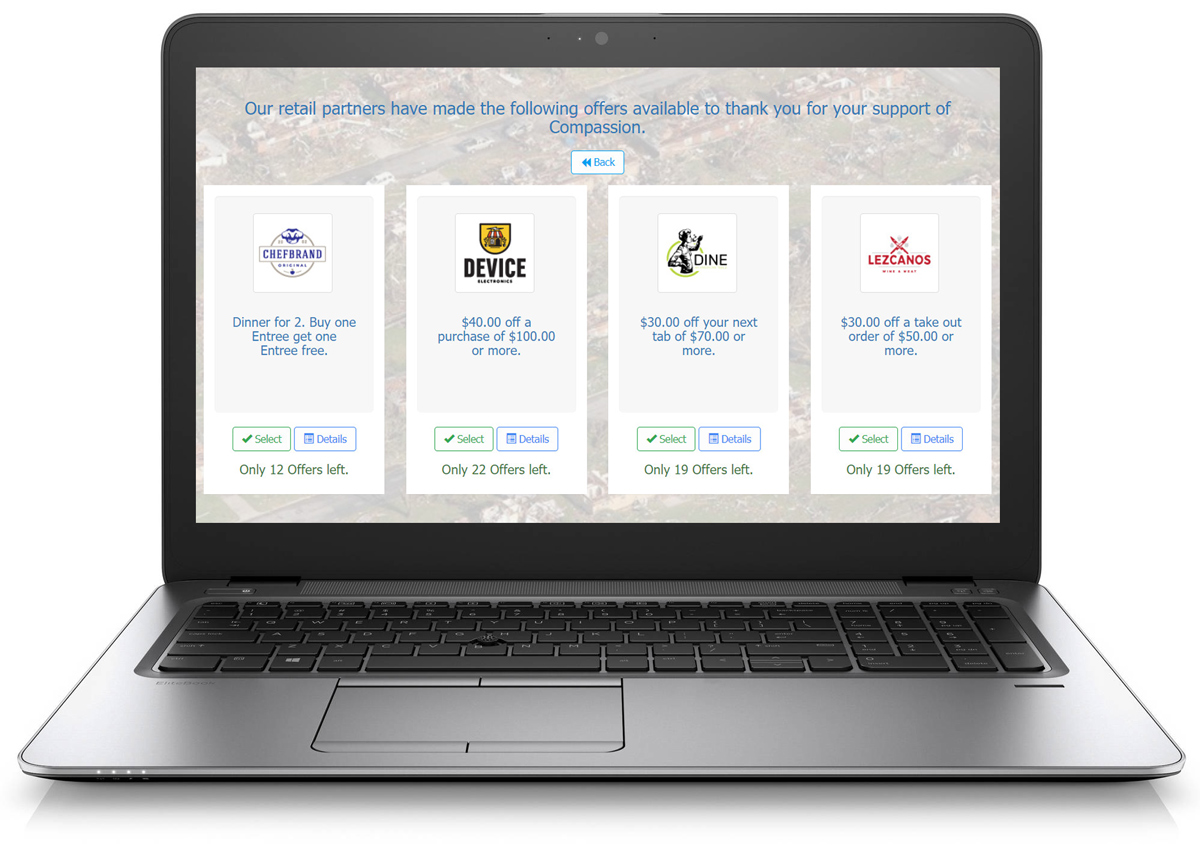 Our marketplace of available rewards is designed to deliver a much more effective fundraising campaign through incentives … increasing number of donors and the total amount donated.
Campaigns with an incentive component experience an average return rate approaching 8%-10%, versus a non-incentive direct campaign at 1%-3%. A campaign with a variety of incentives likely to appeal to an even larger segment of your target audience will outperform a single incentive campaign.
Cost efficiencies will be gained not only from increased response rates, which will result in fewer contacts to achieve desired results, but also from the unique funding of the incentives. There is no bulk purchasing, and no large deposits are required. Since the reward will not be activated until the donation/contribution is actually received, funding of the reward is not required until that that time. You will only pay for successful results, when those results occur, allowing you to control and better match your cost of acquiring a new donor with the actual acquisition of that donor.